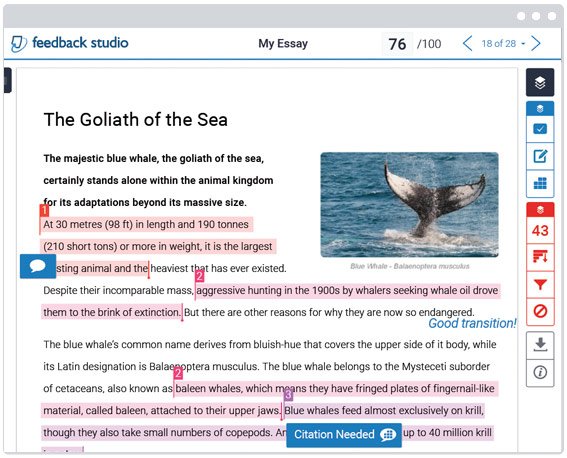 Last week's tip on Turnitin Feedback Studio provided information and resources on how to setup and use Feedback Studio. Are you curious to find out how you can take advantage of Turnitin Feedback Studio's features? In a recent blog post, John Hetherington (Turnitin Product Writer) provided some tips on how to get the most out of Feedback Studio. Check out his blog post for his 10 Quick Tips for Getting the Best out of Feedback Studio.
Want more information?
Brightspace Tip #121: Turnitin Feedback Studio
View all the Brightspace training recaps
Brightspace Known Issues
Continuous Delivery release notes
Request a sandbox course
Sign-up for Brightspace training sessions
You can find Brightspace help at D2L's website.
Join the Brightspace Community.
Try these Brightspace How-To documents.
Visit our Brightspace FAQs for additional Brightspace information
or schedule a one-on-one session, email, or
call Janice Florent: (504) 520-7418.
Note: Are you doing something innovative in Brightspace or perhaps you've discovered a handy tip? Share how you are using Brightspace in your teaching and learning in The Orange Room.